Internationale Marke

seo-nerd
seo-nerd
(2018)
Internationale Marke Nr. 1430823 seo-nerd (Bildmarke) -

Markenregister:

WIPO
Meine Marke schützen
// Widerspruch gegen Marke einlegen. 3 Monate nach Veröffentlichung oppositionstartdate-oppositionenddate ?> // Priorität (Zeitrang) einer Voranmeldung (Basismarke) beanspruchen, gilt für nationale Marken (nicht WIPO), Zeitfenster: Anmeldetag + 6 Monate ?>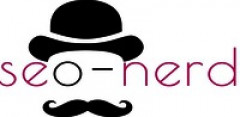 seo-nerd Logo (WIPO, 2018)
Die Internationale Marke
seo-nerd
wurde als Bildmarke am 01.03.2018 bei der Weltorganisation für geistiges Eigentum (WIPO) angemeldet.
Markeninformationen
Aktualisiert: 15.10.2019
| | |
| --- | --- |
| Marke | seo-nerd (Bildmarke) |
| Aktenzeichen | 1430823 |
| Registernummer | 014532535 |
| Anmeldung | 01.03.2018 |
| Schutzende | 01.03.2028 |
| Länder | |
| Basisregistrierung | Nr. 014532535, 21.12.2015 |
Waren- und Dienstleistungen
35
Advertising agencies; compilation of statistics; marketing; public relations services; on-line advertising on a computer network; planning services for advertising; word processing; business consultancy and advisory services; dissemination of advertising matter; writing of publicity texts; sales promotion for others; demonstration of goods; advertising; publicity columns preparation; advertisement for others on the internet; search engine optimisation; advertising, marketing and promotional services; presentation of companies on the internet and other media; web site traffic optimisation; business marketing services; search engine marketing services.
38
Providing access to information on the internet; electronic bulletin board services [telecommunications services]; computer communication and internet access.
42
Information technology [IT] consultancy; web site design consultancy; creating and maintaining web sites for others; graphic art design; styling [industrial design]; hosting computer sites; server hosting; hosting web portals; hosting of customized web pages; hosting of digital content on the internet; design, creation, hosting and maintenance of internet sites for third parties; hosting services and software as a service and rental of software; IT consultancy, advisory and information services; monitoring of network systems; provision of security services for computer networks, computer access and computerised transactions; computer security services for protection against illegal network access; development of technologies for the protection of electronic networks; Internet security services for protection against illegal network access; design services; IT programming services.
Inhaber
Matthias Schmeißer
Karl-Marx-Straße 108 12043 Berlin DE
Vertreter
Cornelius Matutis
Berliner Str. 57 14467 Potsdam DE
14014532535