Swiss trademark

ARCADES DES ARTS
ARCADES DES ARTS (2020)

Active trademark
Swiss trademark No. 00844/2020 ARCADES DES ARTS (Word/Figurative mark) -

Trademark register:

IPI
Protect my trademark
// Widerspruch gegen Marke einlegen. 3 Monate nach Veröffentlichung oppositionstartdate-oppositionenddate ?> // Priorität (Zeitrang) einer Voranmeldung (Basismarke) beanspruchen, gilt für nationale Marken (nicht WIPO), Zeitfenster: Anmeldetag + 6 Monate ?>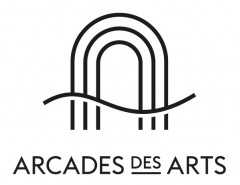 ARCADES DES ARTS Logo (IPI, 2020)
The Swiss trademark
ARCADES DES ARTS
was filed as Word/Figurative mark on 22.01.2020 at the Swiss Federal Institute of Intellectual Property (IPI) and registered on 03.06.2020. The current status of the trademark is "Active trademark".
Search on
Trademark Information
Last update: 03.06.2020
| | |
| --- | --- |
| Trademark | ARCADES DES ARTS (Word/Figurative mark) |
| Filing number | 00844/2020 |
| Registration number | 747751 |
| Filing | 22.01.2020 |
| Registration | 03.06.2020 |
| Publication | 03.06.2020 |
| Expiry | 22.01.2030 |
Goods and Services
16
Publications imprimées; prospectus; catalogues; brochures; livres; magazines.
35
Organisation et réalisation d'expositions, à buts publicitaires ou commerciaux; organisation de concours à des buts promotionnels; informations d'affaires; présentation de produits pour la vente au détail; service d'e-commerce, à savoir mise à disposition d'informations sur des produits par réseaux de télécommunication à des fins de publicité et de vente.
41
Activités artistiques, culturelles et éducatives telles qu'organisation et conduite d'expositions, de rencontres, de colloques, d'évènements, de forums, de séminaires, d'ateliers de formation, de spectacles de danse et de théâtres, de performances, de spectacles visuels, de spectacle immersifs, de spectacles sonores, de concerts; projection de films cinématographiques; production et mise à disposition en ligne de vidéos autres que films publicitaires; publication de textes, livres, brochures, catalogues, revues, magazine y compris sous format électronique.
Owner
Fondation de la Haute Horlogerie
Pont de la Machine 1 1204 Genève CH
Representative
Richemont International SA
Group legal - IP Team, Chemin de la Chênaie 50, CP 30 1293 Bellevue CH
121206384642