Pearl Angeli (2020)

Anmeldung wird geprüft
Unionsmarke Nr. 018270228 Pearl Angeli (Bildmarke) -

Markenregister:

EUIPO
Meine Marke schützen
// Widerspruch gegen Marke einlegen. 3 Monate nach Veröffentlichung oppositionstartdate-oppositionenddate ?> // Priorität (Zeitrang) einer Voranmeldung (Basismarke) beanspruchen, gilt für nationale Marken (nicht WIPO), Zeitfenster: Anmeldetag + 6 Monate ?>
Marke International (IR-Marke) ohne Zeitverlust schützen.
Bis zum 09.01.2021 kann der Zeitrang (Priorität) der Basismarke in Anspruch genommen werden. Jetzt IR-Marke anmelden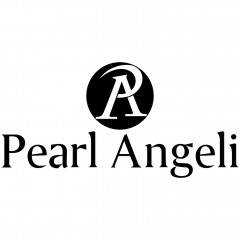 Pearl Angeli Logo (EUIPO, 2020)
Die Unionsmarke
Pearl Angeli
wurde als Bildmarke am 09.07.2020 beim Amt der Europäischen Union für Geistiges Eigentum (EUIPO) angemeldet. Der aktuelle Status der Marke ist "Anmeldung wird geprüft".
Markeninformationen
Aktualisiert: 09.08.2020
| | |
| --- | --- |
| Marke | Pearl Angeli (Bildmarke) |
| Aktenzeichen | 018270228 |
| Anmeldung | 09.07.2020 |
Waren- und Dienstleistungen
18
Purses; Music cases; Game bags [hunting accessories]; School bags; School satchels; Card cases [notecases]; Hat boxes of leather; Travelling trunks; Tool bags, empty; Rucksacks; Backpacks; Pocket wallets; Wheeled shopping bags; Shopping bags; Attaché cases; Bags for climbers; Bags for campers; Beach bags; Handbags; Travelling bags; Bags [envelopes, pouches] of leather, for packaging; Briefcases; Suitcases; Chain mesh purses; Trunks [luggage]; Vanity cases, not fitted; Haversacks; Garment bags for travel; Key cases; Net bags for shopping; Valises; Bags for sports; Bags; Credit card cases [wallets]; Business card cases; Pocketbooks; Wallets; Randsels [Japanese school satchels]; Luggage tags; Baggage tags; Labels of leather; Suitcases with wheels; Trimmings of leather for furniture; Leather trimmings for furniture; Umbrellas; Walking sticks; Canes; Garment bags; Cross body bags; Shoulder bags.
25
Sweaters; Pullovers; Jumpers [pullovers]; Shirts; Short-sleeve shirts; Clothing; Suits; Trousers; Pants (Am.); Outerclothing; Knitwear [clothing]; Gabardines [clothing]; Waistcoats; Vests; Coats; Skirts; Sports jerseys; Aprons [clothing]; Dresses; Overcoats; Topcoats; Uniforms; Jackets [clothing]; Parkas; Clothing of leather; Tee-shirts; Fishing vests; Skorts; Leggings [trousers]; Jumper dresses; Pinafore dresses; Knickers; Panties; Sports singlets; Camisoles; Boxer shorts; Bodices [lingerie]; Underwear; Underclothing; Dressing gowns; Tights; Combinations [clothing]; Sweat-absorbent underwear; Sweat-absorbent underclothing; Corselets; Corsets [underclothing]; Beach clothes; Pyjamas; Pajamas; Underpants; Brassieres; Bath robes; Petticoats; Slips [underclothing]; Teddies [underclothing]; Bodies [underclothing]; Dress shields; Collars [clothing]; Ready-made linings [parts of clothing]; Shirt yokes; Cuffs; Wristbands [clothing]; Pockets for clothing; Dust coats; Down jackets; Children's wear; Non-removable breast enhancer pads [parts of clothing]; Cyclists' clothing; Waterproof clothing; Jerseys [clothing]; Layettes [clothing]; Costumes; Footwear; Caps being headwear; Hosiery; Gloves [clothing]; Scarves; Scarfs; Belts [clothing].
Inhaber
LIN WU
No.335,Shanshuwan Group,Diling Village,Jiangdi Township,Longsheng Guilin , 541700 Guangxi CN
Vertreter
11018270228